DuckTales A-Woo-Hoo! Tim Wollweber's Incredible 'Steampunk GizmoDuck' Sculpture!
NEW POST: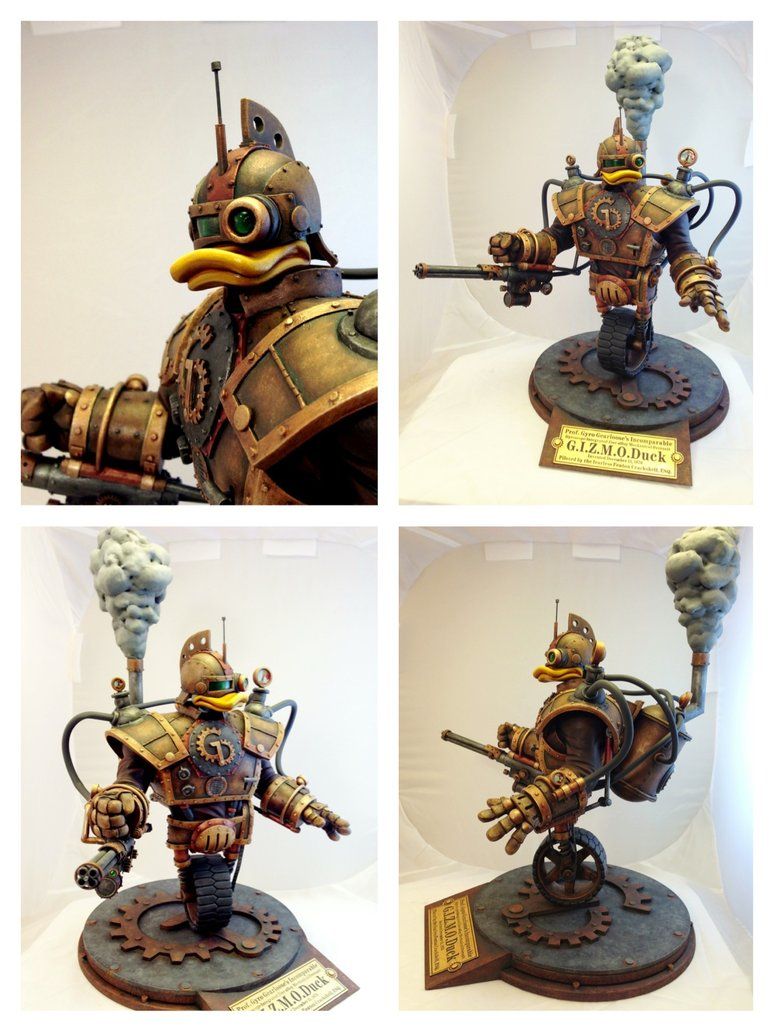 Remember that insanely cool Link munny we shared with you earlier this month? How about the slew of incredible Dunny customs for last year's Designer Con? It's no secret that we're huge fans of Southern California artist Tim "Timbone" Wollweber, and he's gone and done our heads in again with THIS glorious piece of spectacular sculpturing: Steampunk GizmoDuck! Seriously guys, my inner child is FREAKING right now!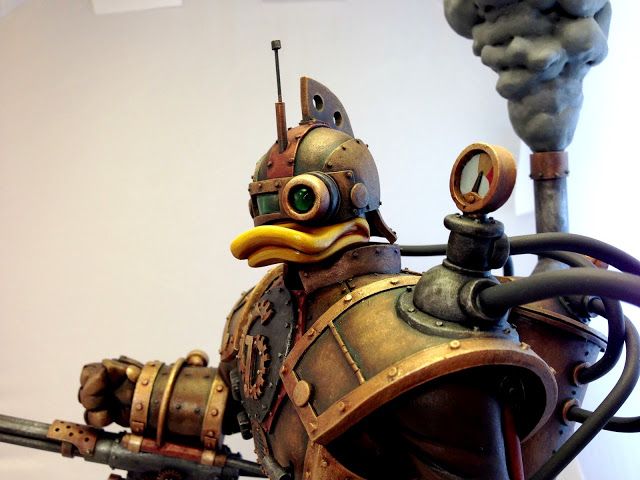 Recently on exhibition as part of the SteamPop art show at Rothick Art Haus in Anaheim, CA, this beaut was sculpted FROM SCRATCH using Super Sculpey, a plastic rod and a tube. Eighty hours later and that is one hell of a rod and tube, if I do say so myself. The piece was then painted with acrylic paint and he stands about 9 inches. 
Be sure to check out Tim's website and DeviantArt page for more photos, because this thing needs to be properly seen to be believed!

http://dlvr.it/37K36b